The establishment of Bambanani Personal Protective Equipment (Pty) Ltd in February 2000 was initiated by Zimele, Anglo American empowerment and business development initiative. Zimele proposed the establishment of a safety equipment distributor in a sector devoid of BEE companies. Initially Zimele owned 33% equity, whilst present managing director, Solly Mogola, held the remaining 67% equity. Solly Mogola now solely owns Bambanani PPE (Pty) Ltd, creating a genuine 100% blackowned business.
Bambanani PPE (Pty) Ltd specializes in the marketing, distribution and support of premium PPE (personal protective equipment), specifically targeting the Mining Industry. Bambanani PPE (Pty) Ltd primarily distributes the Honeywell & Elvex range of PPE, Sweet-Orr & Barron for workwear and all other corporate clothing requirements.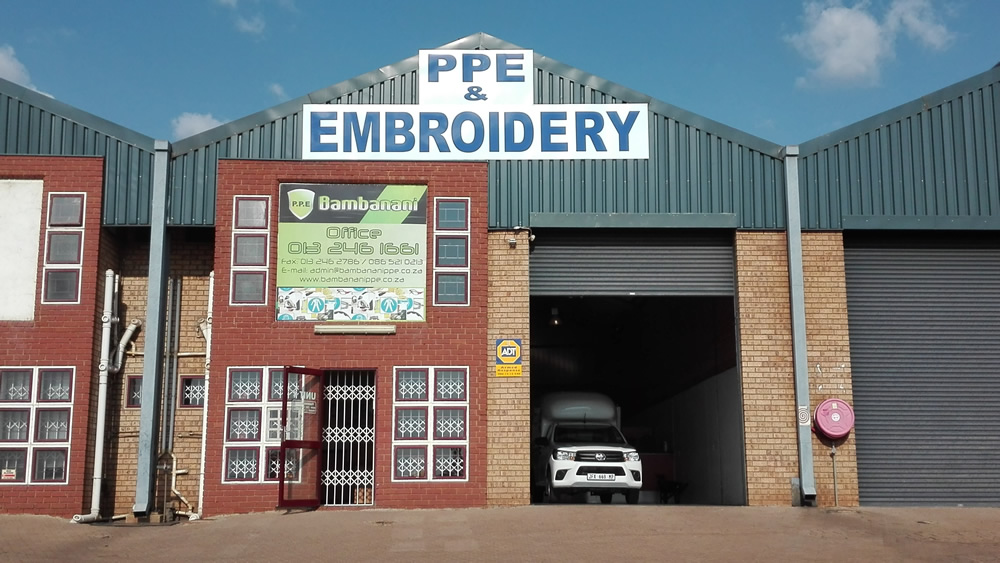 What We Do
We are a personalised PPE & clothing supplier and we mainly work with contract customers. Our MD will go see the potential customer, discuss which PPE and/or work uniforms they use then we do a quotation on those items. When the customer approves either the entire quotation or just selected items, our MD goes to see them again to discuss agreement terms with regards to supplying them for a period of either 6 or 12 months at a fixed price on the accepted items. The customer then sends us a forecast on the estimated quantities to be ordered on a monthly basis, based on that info we then keep stock on-hand. Overalls/clothing are ready branded and reflected to each customer requirements thus reducing the waiting period. When an order is placed, goods can be delivered/collected immediately without delay (we basically play the role of an off-site warehouse where the customer only pays for what they take. All remaining stock needs to be bought out when the customer wishes to terminate the agreement with notification well in advance
As we are distributors for various brands, these items can be ordered through us BUT WE DO NOT KEEP STOCK, resulting in a waiting period of anything from 1 to 6 weeks (depending on items required).
We can also do any embroidery as required. You can bring your own items or purchase clothing from us to embroider. We work on a Cash on Delivery basis.
---
Bambanani PPE (Pty) Ltd endeavors to continually support and offer training for all its safety products.
Bambanani PPE (Pty) Ltd has now started In-House Embroidery and reflective tape on clothing as an addition to their current business, striving to be a "one-stop-shop" for all clientele.